Happy New Year's Eve my friends! Did you sleep in today so you can be wide awake at midnight and celebrating the start of 2016? I always love this time of year because it gives me an opportunity to reflect and think about my life in general. I always like a new beginning, and in education we seem to get two of them. One in August or September when the new school year starts, and one in January with the new year! I've spent some time thinking about 2015, which has brought some tremendous changes in my life. I wanted to share a few moments with you. Some are personal, some are educational, well... that's just me.
2105 was a year of Travel:
I spent most of the summer traveling with my daughter and her softball team. They had an opportunity to play is Louisiana, Disney's ESPN Wide World of Sports, Atlanta, Montgomery, and Tennessee. As a result, we stayed in a few amazing places, met up with wonderful friends that we hadn't seen in a few years, and explored the TN mountains.
I'm sure this summer will bring even more travel. I hope that some of it will be back in the Northeast!
2015 was a year of Science Mastery:
I spent two weeks of my summer delving a little more deeply into my science curriculum. I worked with my teammate and read over/ completed several labs that I'm looking forward to doing with my students this spring.
Going to Tennessee and walking through several of the caves gave me great motivation to work on my
Rocks and Minerals unit
. We have been working on incorporating reading across our curriculum, and creating informative articles and interactive notebook activities for my science units has really helped me become a better science teacher. My students have enjoyed science MUCH more this year too. We loved mining for minerals and finding tons of gems!
2015 was a year of Math PLT:
I am the PLT at my school for sixth grade math. I've really enjoyed meeting with other teachers across our county to learn how they are teaching certain curriculum sections in their classrooms, and to share what I am finding works with my students as well. Lately I've really been trying to use my small group time as much as possible to meet with students who are missing small individual skills. We've been playing a lot of games like this
interactive fraction review game
and using our
Scoot and Compute cards.
I like these because I can differentiate them easily. My high kids can work on skills that are challenging in groups on their own, while my other lower groups can work on easier numbers, and I can gradually increase their computation and math language skills.
I also spent time talking to my PLT about increasing math language. I shared these
Conversation Cards
with them. They are
FREE
in my TpT store if you would like to use them in your classroom.
2015 was a year of Friendships:
I loved being able to meet up with many of my BBBs this year at the TpT Conference, and with my softball travels. These people really inspire me to be a better teacher and friend. I have had moments where their positive energy and support has really been what has gotten me through some tough situations, and I am forever grateful that I took the chance and began blogging.
Thank you to my readers whom I have not met! I appreciate that you stop by with your Coffee Cup to sip and read! One of my goals is to become more consistent with blogging in 2016. I hope you will continue on this journey with me. Happy New Year!!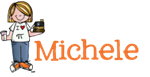 1