I guess showing up late to the party is better than not showing up at all! Happy LONG weekend my friends! We've been in school for two weeks, but I'm thinking of my Yankee friends this weekend who are just getting ready to go back to school! I can't wait to see all those beautiful classrooms!
I'm linking up with
Doodle Bugs
, for a little rewind of my week as I try to get back into the blogging swing of things:
1) How can you beat this beautiful sunrise that I get to experience every day on my way to work! I have to drive over the causeway and across the bay, and I have found that I am really enjoying the quiet.
I like listening to audiobooks, so in the morning I try to listen to something that is educational or motivating. Right now I'm listening to Ron Clark's book: The End of Molasses Classes. In the afternoon, I like listening something non educational..LOL so it's George Martin's A Feast for Crows (Game of Thrones). If you have any suggestions for future audiobooks, leave me a comment, I'm almost done with both of these!
2: I am loving my class! This is the 16th year I will be teaching sixth grade, but the first time I have been in a self-contained classroom. My class is coming together and I think it will be a great year. They have never worked with interactive notebooks before, so I'm loving introducing them to this new experience and teaching them how to use the notebooks to study.
3. We are still adjusting to all things new in the South. My daughter found a travel softball team to continue playing in, and we recently had our first tournament.. the average temperature was 105 degrees! YIKES! We played four games that day! This was new to us. Usually if the heat index is above 90 things are cancelled.
I can't wait for her to get her"24" jersey numbers, but I am not looking forward to scrubbing the red clay dirt out of those white pants! We also learned about these beauties... do you know what this is?
It's called a Pickle Pop, and it's frozen pickle juice.. I'm totally thinking YUCK YUCK YUCK!
I guess they are pretty popular down here at tournaments. The concession stands sell the big dill pickles and then freeze and sell the juice. Apparently they help to prevent stomach and leg cramps from the heat. I'm not sure if I'll be able to get my rock star catcher to try one, but we'll see.
4. I rounded out the school week with a school ALS challenge.
Our school was challenged by another elementary school in the area to raise money and face the ice bucket. Of course I chided my class that they could not raise enough $$ to put us in the top three. And of course, like every good sixth grader, they met the challenge. We came in second and brought in almost $75.00 which is a lot for my little community. I faced the ice on Friday afternoon.
5. Last, but certainly not LEAST, my Little Man made the Mobile Youth Symphony Orchestra! This group is based on audition and they usually take students in grades 8-12. Being a seventh grader we weren't sure, but wanted to give him the opportunity to try because his school doesn't have an orchestra and he has to play bass within his school band. HE MADE IT! WOOT WOOT! I'm so proud of him! (He's the bass player in yellow)
Did you have an awesome week? Are you ready to go back to school? Enjoy the last weekend of summer!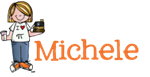 5