It's Two for TUESDAY! YAY! I have gotten so many great deals from this linky! My smarties are going to LOVE the school year next year. I'm linking up with The Teaching Tribune and offering two of my grammar/word work products at 50% off for today!
The first is my
Greek and Latin Roots Packet
. This was awesome because I focused on Greek and Latin root words when I was teaching Ancient Greece and Rome, go figure a little cross-curricular activities! I love the clipart because it was pretty authentic, and we used the root words as I was teaching a social studies DBQ as well. It was pretty cool to see my smarties searching out which roots were Greek versus Latin and who could use the most and still make a cohesive story.
The second product I'm offering is my
Vocabulary Word Wise Analogies
. This is a set of 16 word cards to help your students make word connections. The pack is differentiated, so you can pull out the more difficult cards as needed. Two printable worksheets are also included for further practice.
As always, feedback is appreciated. Stop by The Teaching Tribune and check out what other friends have linked!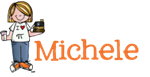 1