I love the first weekend of the holiday season! Friends, Family and Shopping. It doesn't get much better than that! I went out with my sister yesterday and did a little Black Friday shopping before the football game. Today, I'll be visitng a few local stores before heading out to watch my Gators play, then I'll be gearing up for CYBER MONDAY! I'm sure you've heard about the quarterly sale at TpT.
...but have you entered to win one of the five $25 TPT gift cards yet? Today is the last day to enter. If you win, that extra cash will come to your inbox just in time for the sale! Click the image below to enter if you haven't already... winners will be announced tomorrow!
Now, let's get down to business! What is on your wishlist? I love seeing what other people are buying for their classroom. As if I need any other excuse to buy products from TPT...
Feel free to grab the banners and link up, too! Share two items that everyone has on their wish list from
your store
and one item that you have on
your own wish list
that you'll buy during the sale.
The number one thing people have wish listed from my store is my
Expressions and Equations Scoot and Compute Pack.
This set of 120 cards covers Algebra from Order of Operations all the way through Inequalities and Two Step Equations. There are 12 cards for each topic. I used them as a review when we took our big Algebra Assessment in early November. My students used the problems at my small group table with me, so I could watch their problem solving process, and formatively assess where we were with mental math computation. I copied one of each of the 12 sets on to colored paper and put them on rings. That way I could differentiate as needed. For some of my students that needed a little extra practice in one area, I combined the same colored cards and had them complete practice in one area before moving on to another skill. I'll pull them out again before our state assessment. It will be a great test prep tool.
The second most wish listed item is my
Salt in His Shoes Reflective Reading and Writing Pack
.
I LOVE using this pack with my class after Christmas. Salt in His Shoes is a great way to reinforce the character traits of Perseverance and Determination. I use the story to talk about Grade Level vocabulary as well as academic vocabulary, we discuss Author's Purpose, and character development. I use the quotes as a bulletin board where students reflect on their own goals and character traits. Later, I use the story as a springboard for biography writing unit. This pack will be a STEAL at $2.40 during the sale, plus you get an extra 10% OFF with the code TPTCYBER.
One of the items I'm going to scoop up in the sale is
Diane's
Close Reading Pack for December.
Diane's Close Reads are FABULOUS products! I love that they are full of science and social studies related topics. My class will love reading about Ice Hockey. It isn't a popular sport down here, and my class doesn't know much about it. Plus again, it is a great way to teach them about Grade-Level, versus Academic Vocabulary.
What do you have on your wish list?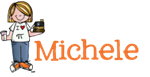 2